Official Site of the Greenville County Golf Association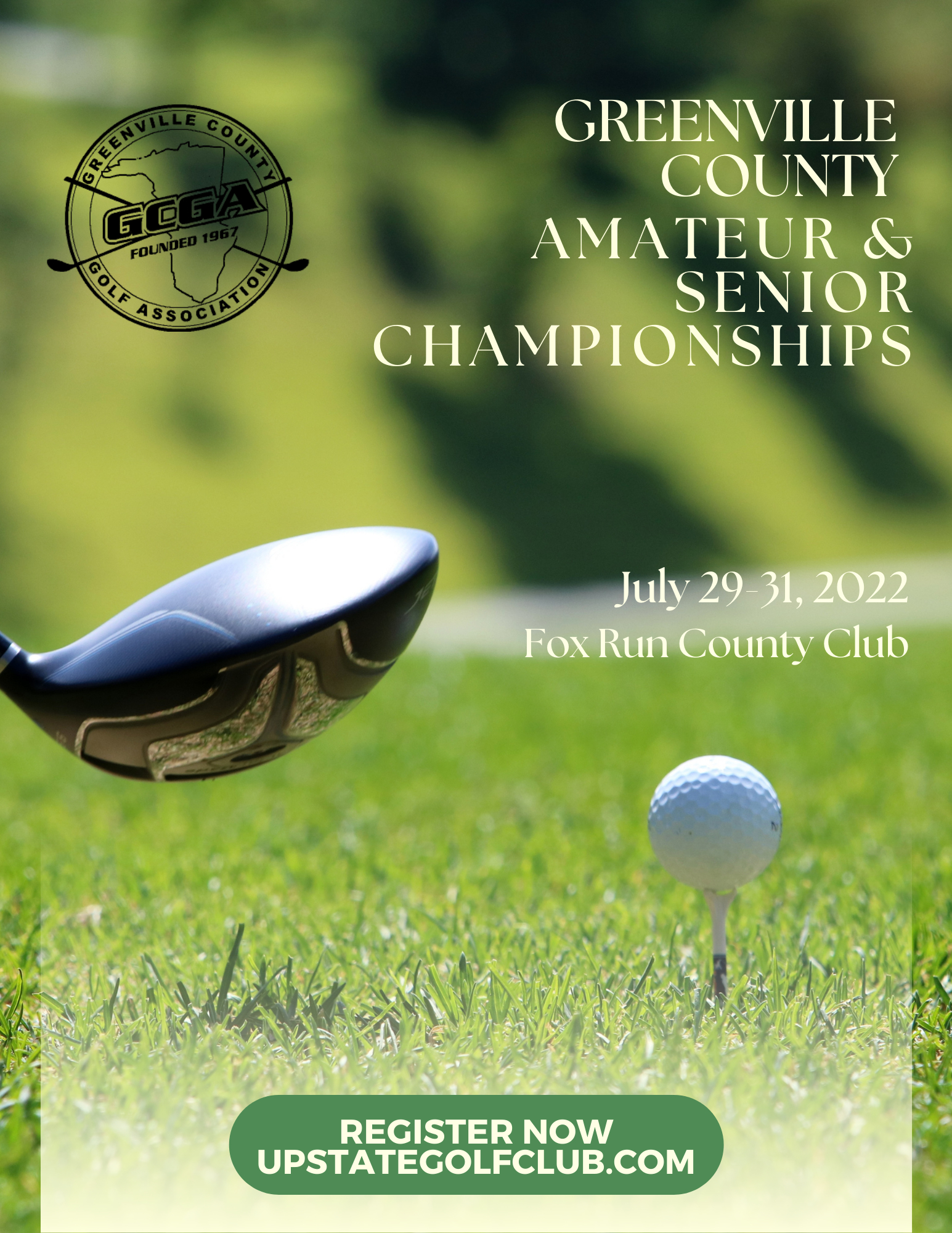 CLICK THE PICTURE TO REGISTER ONLINE NOW.
You will CHOOSE whether to play in the Championship Division OR the Senior Division. If you are 55 or older you do not have to play in the Senior Division, however for the Senior Division you must be 55 years of age as of July 29, 2022. The Senior Division will play a shorter set of tees.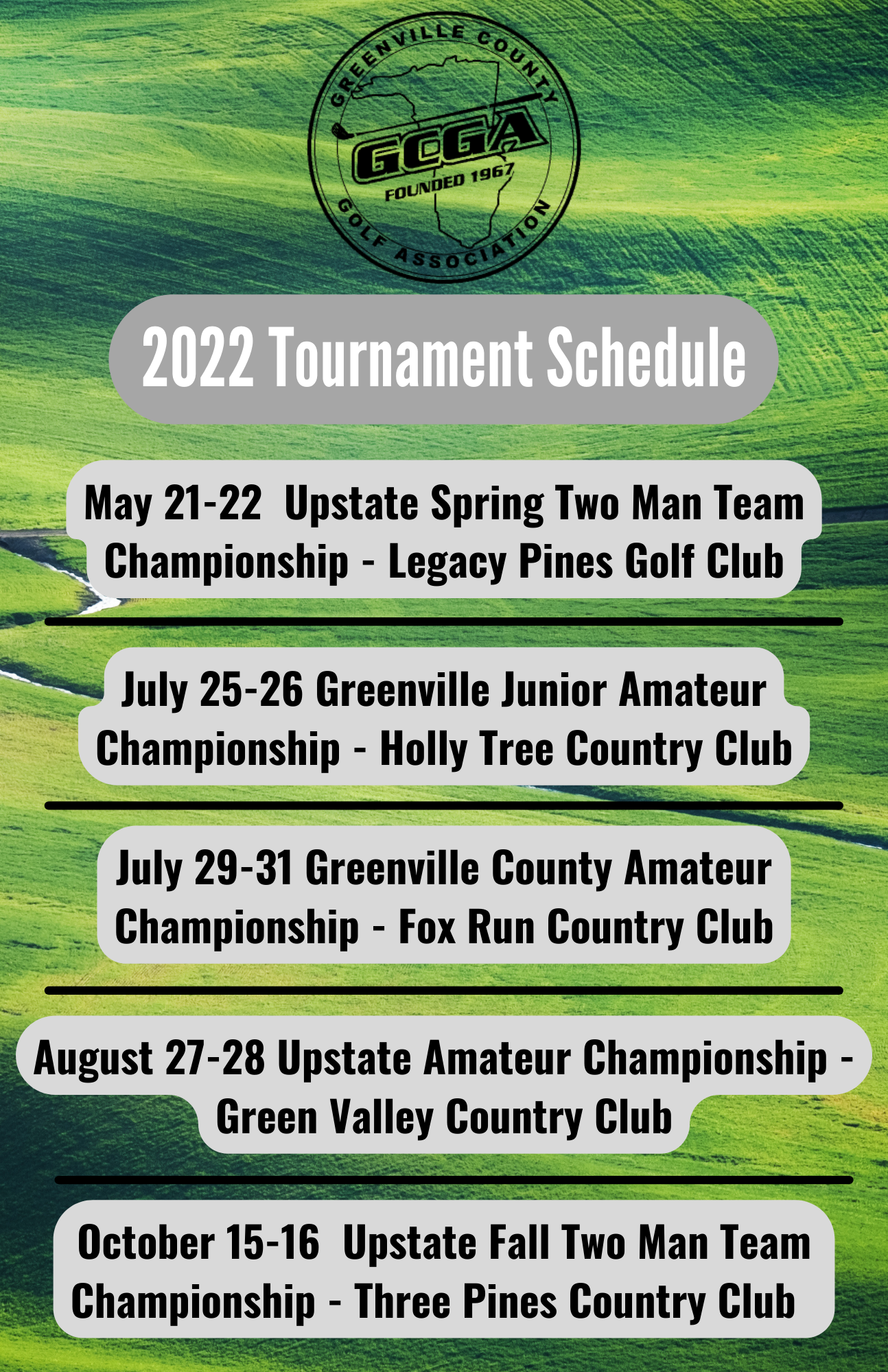 Biershenk & Grumbles win in playoff at Upstate Spring Team Championship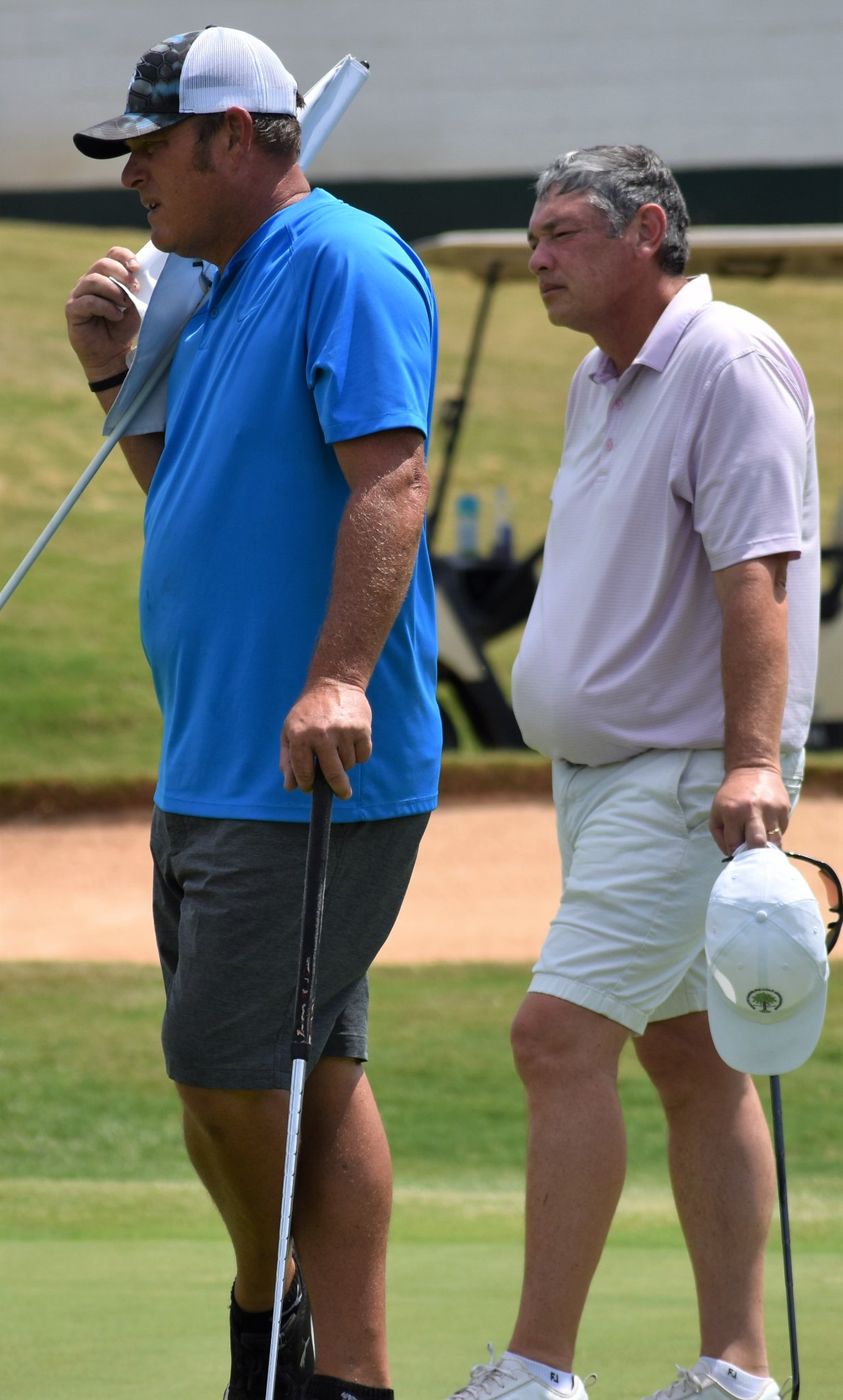 Click here for final scoreboard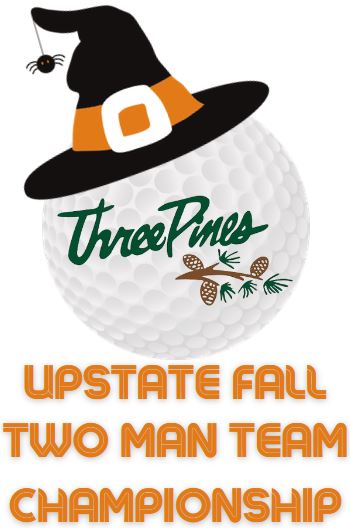 Macolly / Ferguson win Upstate Fall Two Man Team Championship
Congratulations to the team of Tyler Macolly & Will Ferguson pn winning the 2021 Upstate Fall Two Man Team Championship at Three Pines Country Club. Macolly/Ferguson shot a final round 61 (-15 tournament) to get the win over three other teams at -13. It was a fantastic weekend at Three Pines and we want to thank all of the teams that participated along with everyone at Three Pines for hosting us. For complete scores - https://greenvillecga.bluegolf.com/bluegolfw/greenvillecga21/event/greenvillecga213/contest/17/leaderboard.htm

Thomas Hollingsworth captured Upstate Amateur on last hole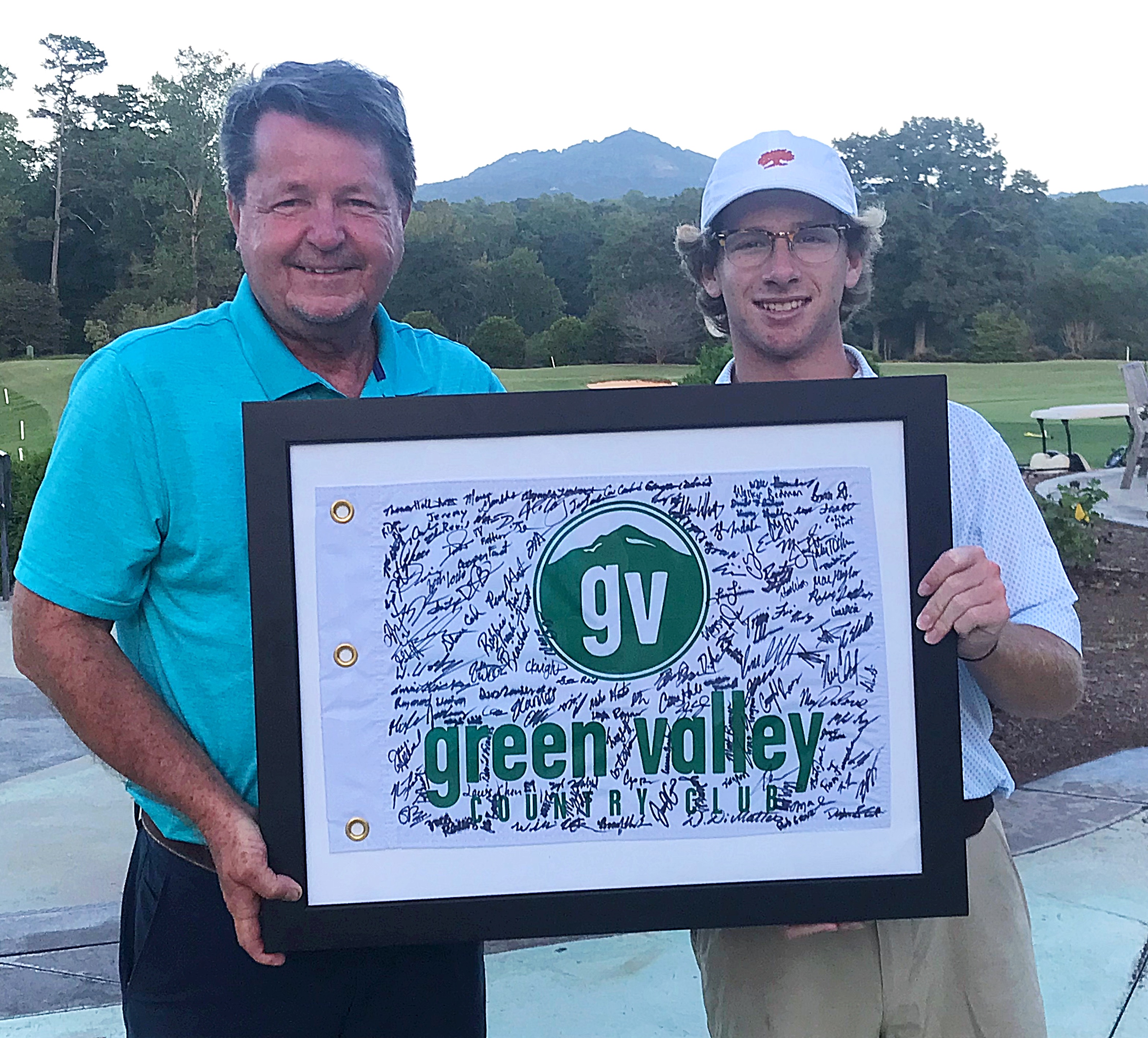 For complete scores - Click here

Nelson Dickson wins County Amateur
Duff Wagner captures Senior Amateur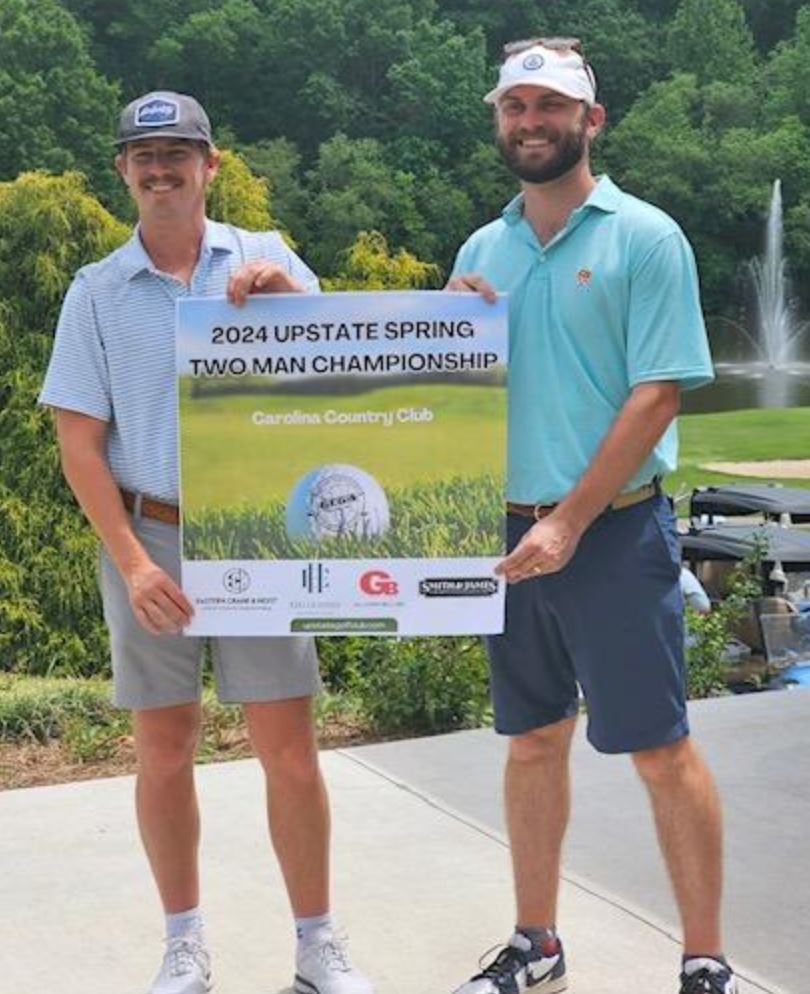 Nelson Dickson led wire-to-wire to win the 2021 Greenville County Amateur Championship by two shots over Lleyton Renner. Duff Wagner came from behind to capture the Senior Amateur Championship over the first and second round leader Bobby Hines. The Preserve at Verdae claimed their first Allison Cup Club Team Competition.

2020 Upstate Senior and Mid-Am Championships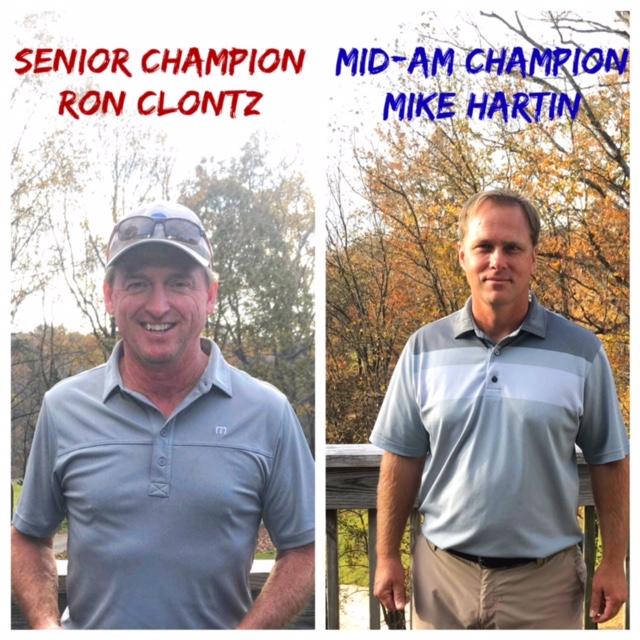 For complete scores - Click here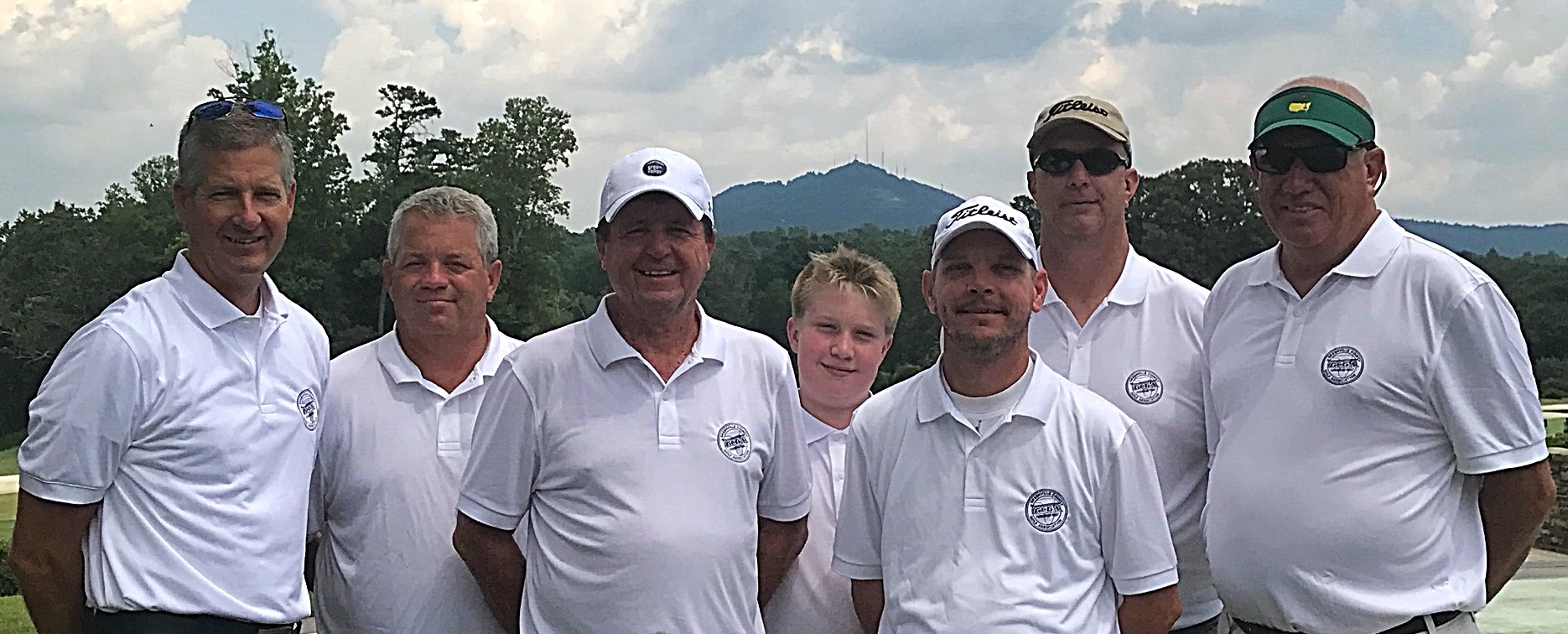 Greenville County Golf Association tournament staff.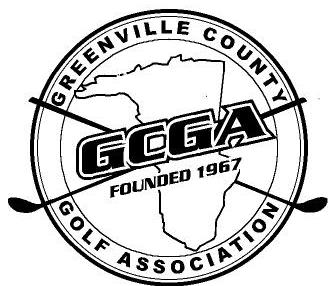 This is also the official web site of the Greenville County Golf Assocation. To go to the Greenville County Golf Association web pages....click the County golf logo!
Attention golf leagues!
The Upstate Golf Club handicap service is a great alternative to manual handicap tracking. Email Rob Gravley at robgravley@aol.com for pricing!
You will get volume discounts for your players, plus the handicap they get will make them a member of the SCGA,, CGA, and USGA for handicap purposed, and will make them eligible for all SCGA, CGA, and USGA amateur championships!

2022 Greenville County Amateur Championship
Fox Run Country Club
July 29-31, 2022


| Tee Times & Scores | Tournament Tee Times | MEMBERS PAGE | Great Links |

---
| Return Home | Contact Us | Downloads & Applications | Greenville County Golf Association | Greenville County Amateur | The Cyder Cup Matches | Upstate Amateur Championship |