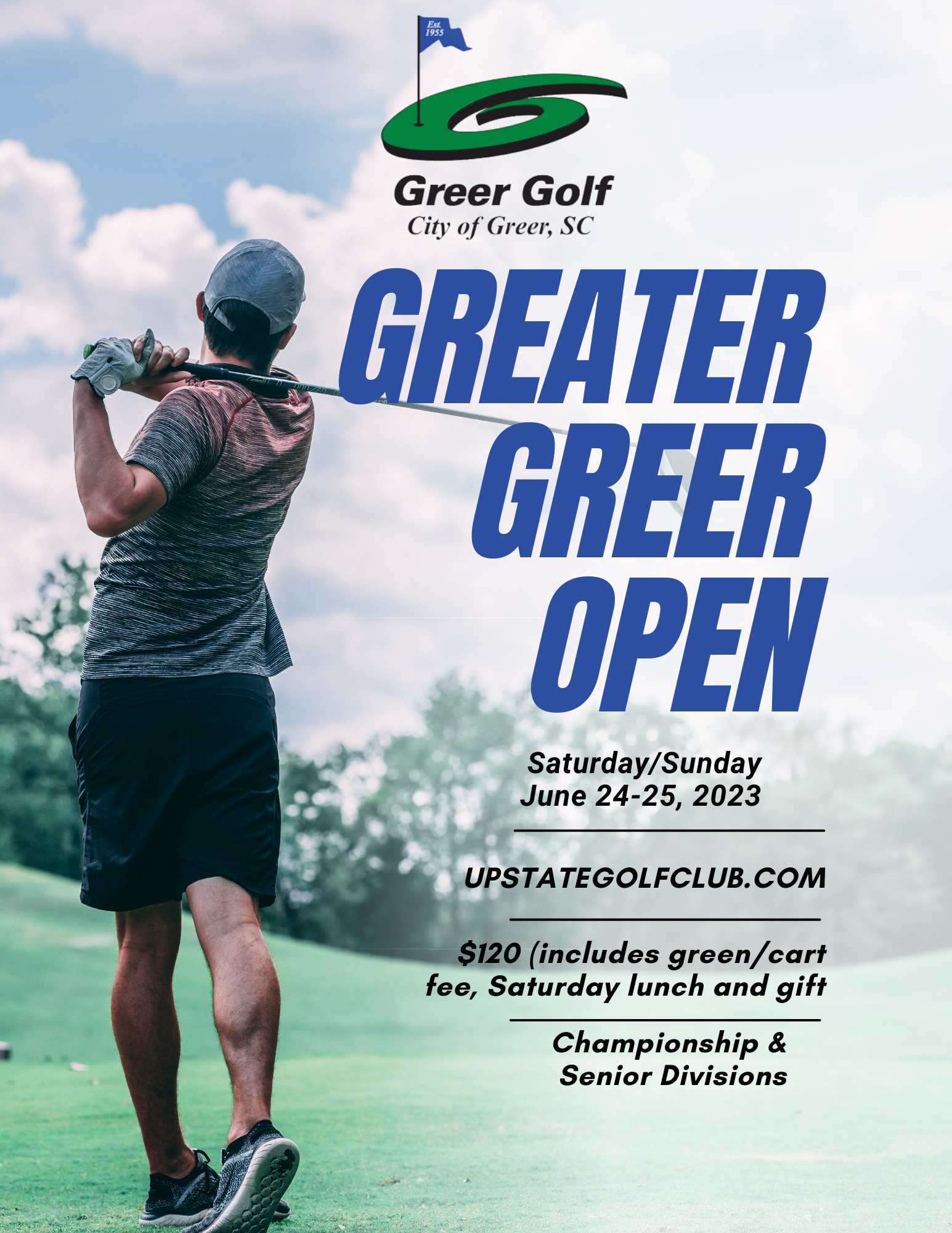 Click on poster to register for the tournament.

Rose & Joye capture Upstate Spring Two Man Championship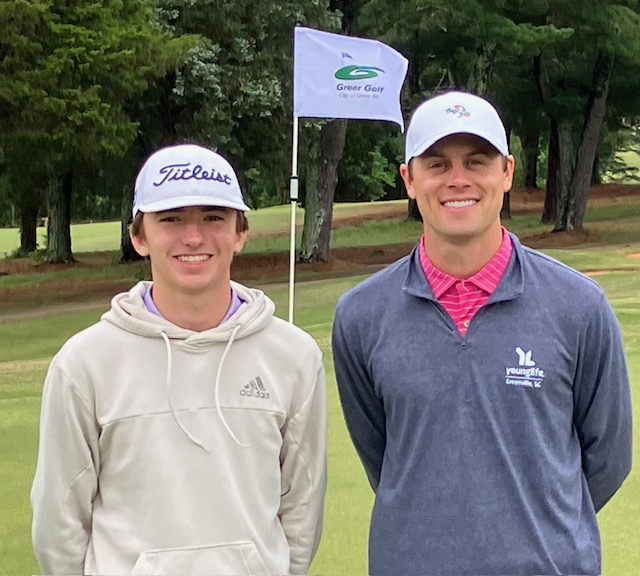 Carson Joye & Connor Rose made 6 birdies on the back nine which propelled them to win the 2023 Upstate Spring Two Man Championship! Thank you for the 54 teams that participated in the tournament under difficult weather conditions and to the staff at Greer Golf Club.
For complete results, click the winners picture!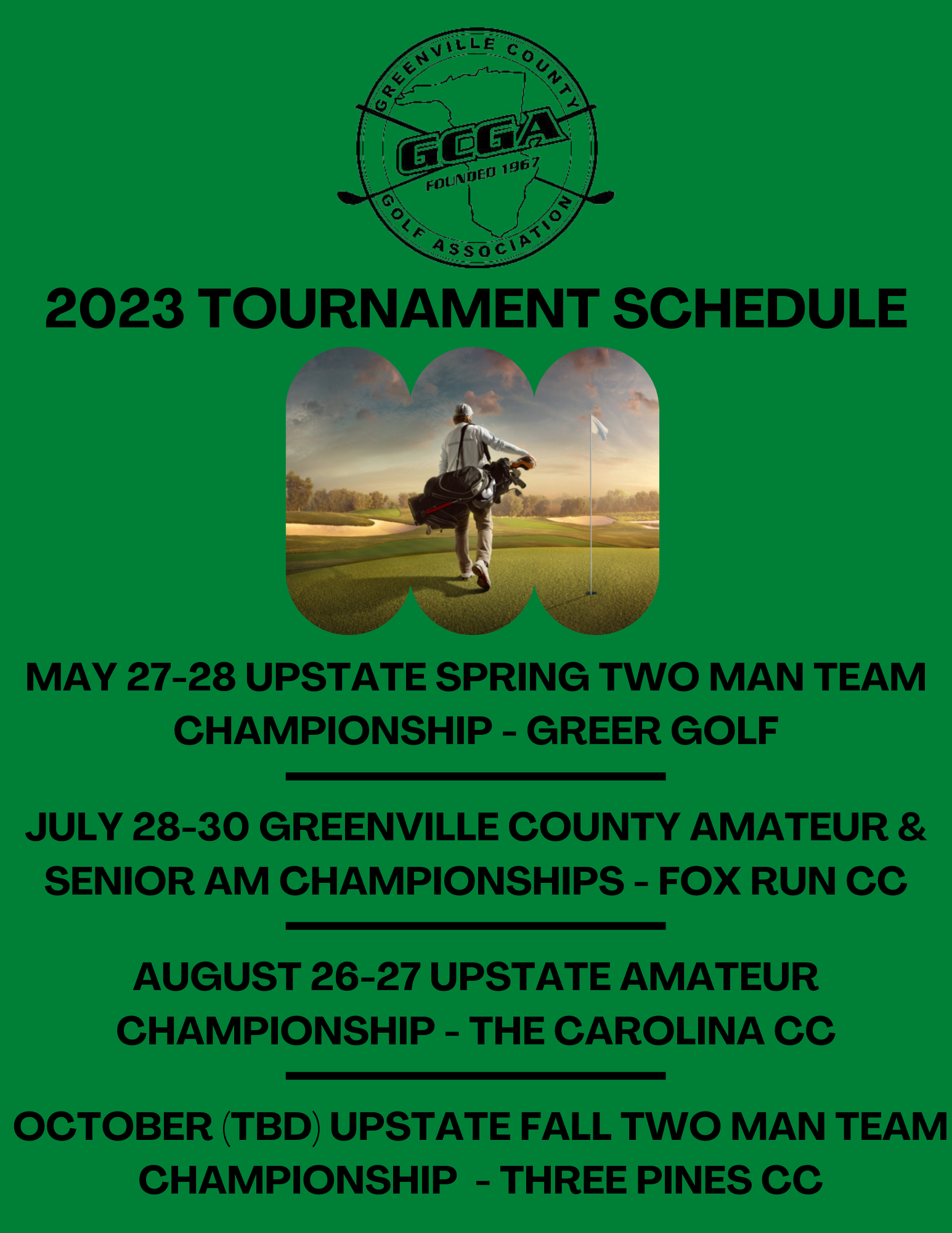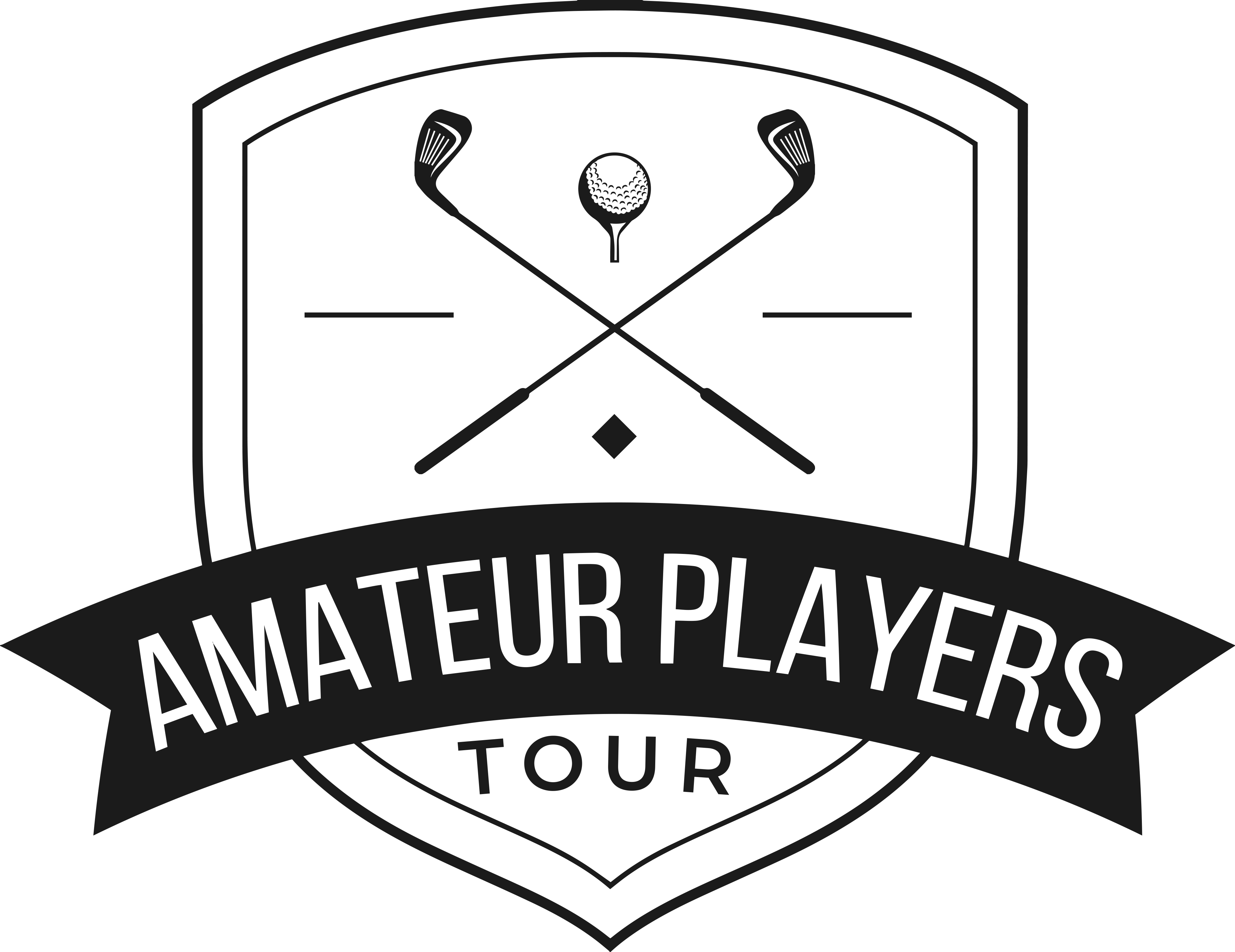 Want to play in MORE tournaments?
The Amateur Players Tour is a great way to make friends, enjoy competition, have a chance to win some good prizes, and travel to different places, all while playing some really good golf courses. Larry Lee does an excellent job running the events. Give them a look and play some more events! Click the Amateur Players tour logo for schedule & events!

Croxton & Wiggins capture Upstate Fall Two Man Championship in playoff...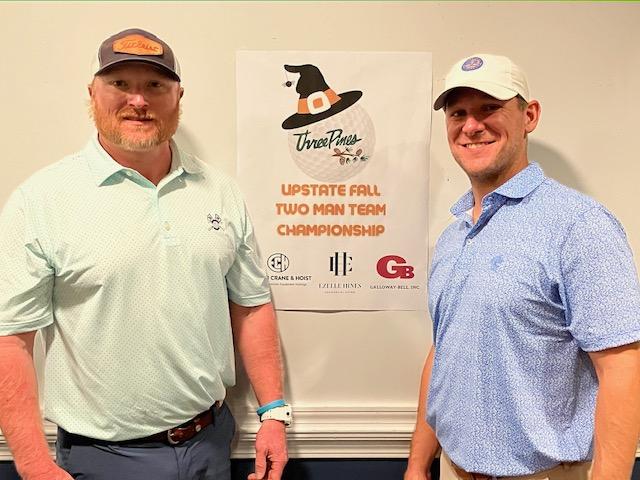 Click here for final results

Derrick Oyervides wins the Greater Greer Open!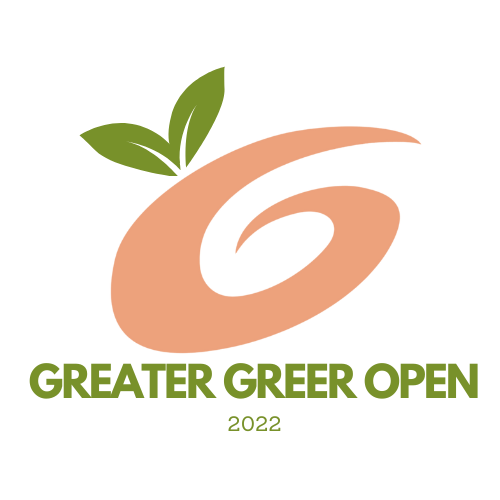 GGO final results - click here!

Matthew Larkin comes from behind to win Upstate Amateur Championship...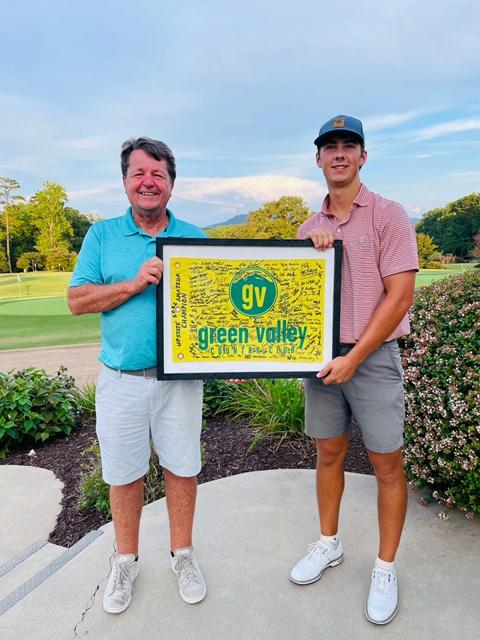 Wofford College golfer Matthew Larkin birdied four of his last six holes to come from behind to take home the championship. Walt Todd held the clubhouse lead at -10 after finishing his final round with birdies in three of his last four holes. Limestone golfer Kristoffer Larsson also shot 65 today to finish tied for third with Robbie Biershenk.

Garland Ferrell captures 2nd County Amateur in record scoring tournament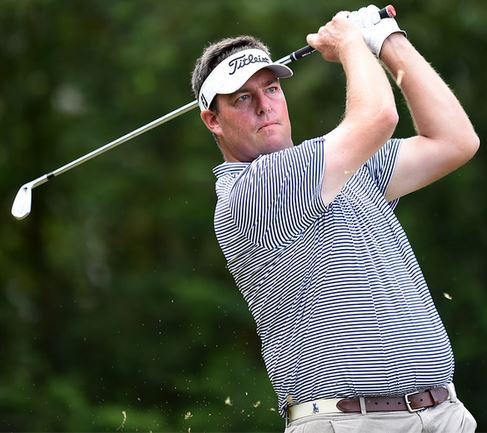 Garland Ferrell won the 2022 Greenville County Amateur Championship by 1 shot over Robbie Biershenk and set a tournament scoring record (66-68-65=199). He became a 2-time winner of the County Amateur as well after capturing his first win in 2006. Fox Run claimed the Allison Cup (Club Team Competition).
For complete scores - https://greenvillecga.bluegolf.com/bluegolfw/greenvillecga21/event/greenvillecga215/contest/20/leaderboard.htm

Kyle Turner wins 2022 Greenville County Senior Amateur Championship!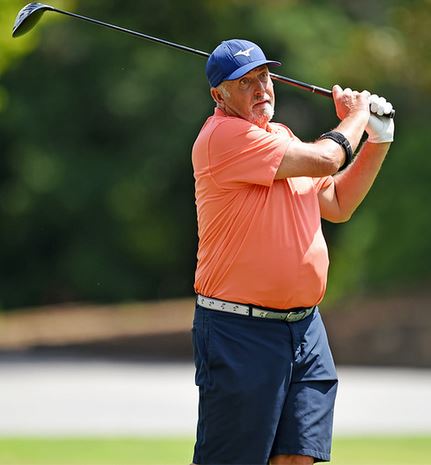 Complete scores for 2022 Greenville County Senior Amateur - https://greenvillecga.bluegolf.com/bluegolfw/greenvillecga21/event/greenvillecga215/contest/24/leaderboard.htm

Biershenk & Grumbles win in playoff at Upstate Spring Team Championship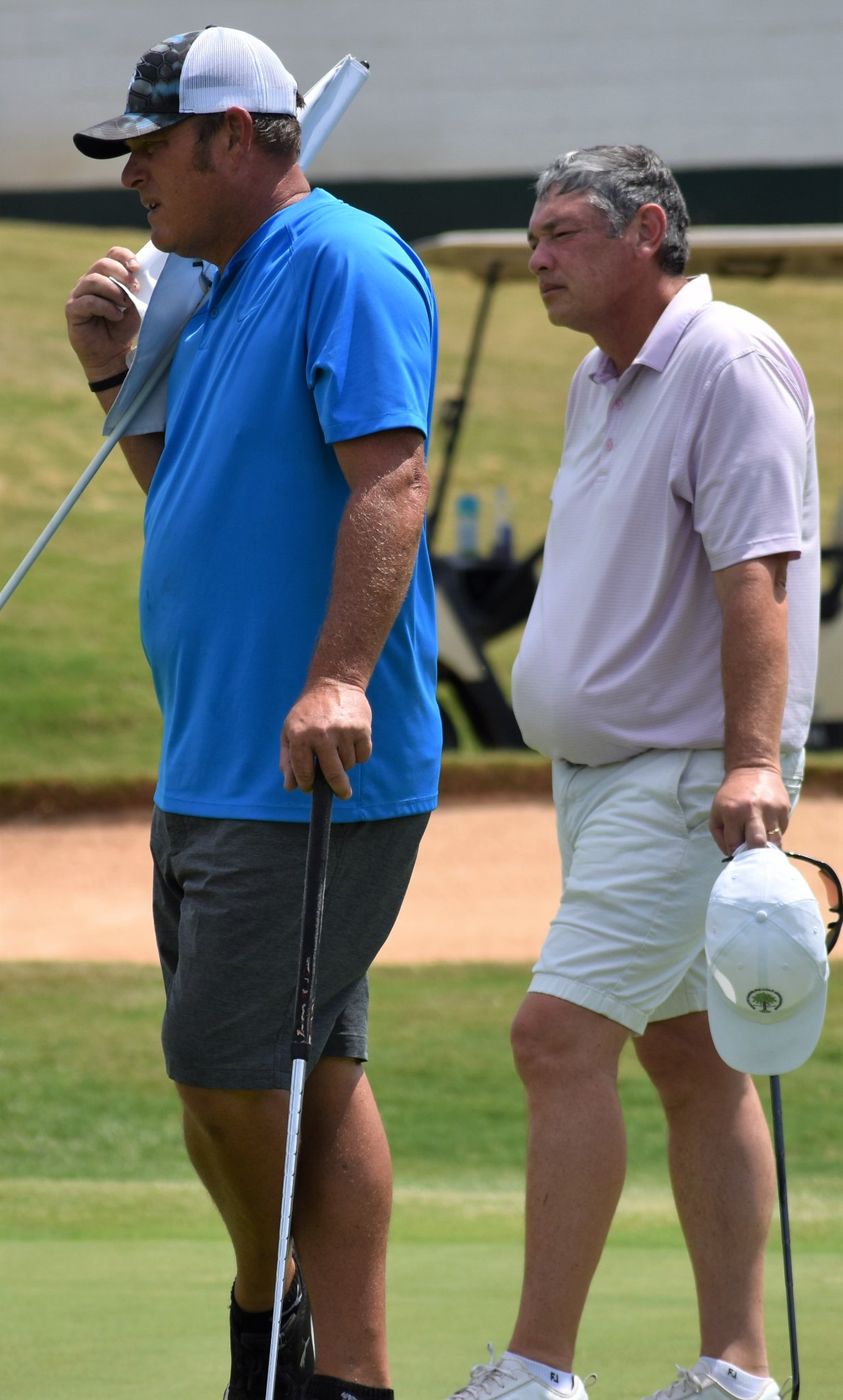 Click here for final scoreboard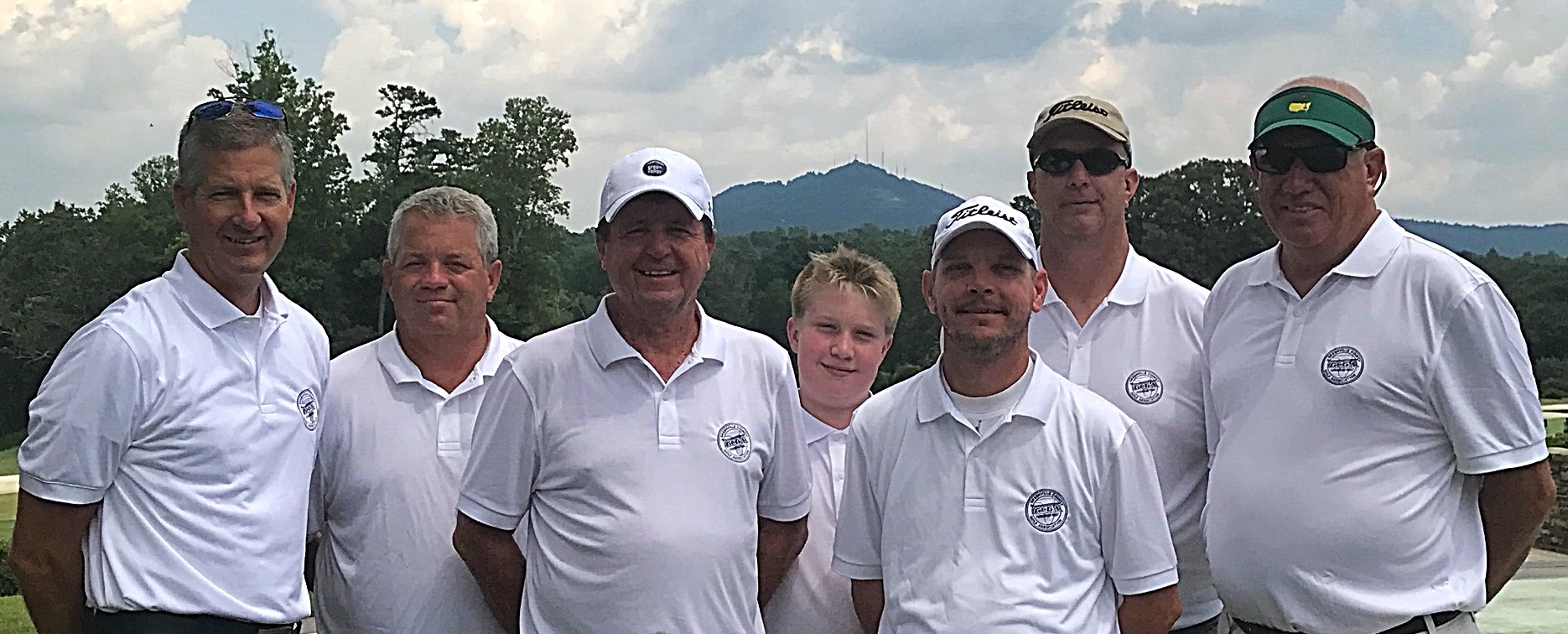 Greenville County Golf Association tournament staff.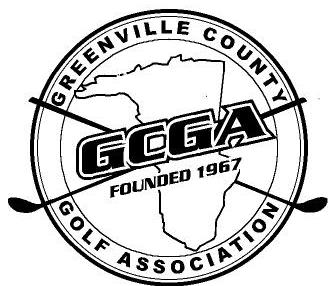 This is also the official web site of the Greenville County Golf Assocation. To go to the Greenville County Golf Association web pages....click the County golf logo!
Attention golf leagues!
The Upstate Golf Club handicap service is a great alternative to manual handicap tracking. Email Rob Gravley at robgravley@aol.com for pricing!
You will get volume discounts for your players, plus the handicap they get will make them a member of the SCGA,, CGA, and USGA for handicap purposed, and will make them eligible for all SCGA, CGA, and USGA amateur championships!

2022 Greenville County Amateur Championship
Fox Run Country Club
July 29-31, 2022


| Tee Times & Scores | Tournament Tee Times | MEMBERS PAGE | Great Links |

---
| Return Home | Contact Us | Downloads & Applications | Greenville County Golf Association | Greenville County Amateur | The Cyder Cup Matches | Upstate Amateur Championship |