Official Site of the Greenville County Golf Association
2020 Greenville County Golf Association Tournaments
COVID-19 Guidelines & Reccomendations for the Upstate Two Man
53rd Greenville County Amateur Championship
July 24-26, 2020 - Holly Tree Country Club
-------------------------------------------------------------------------------
Upstate Amateur Championship
August 29-30, 2020 - Green Valley Country Club

Trent Phillips & Robbie Biershenk shoot 26-under to win 2020 Upstate Two Man Championship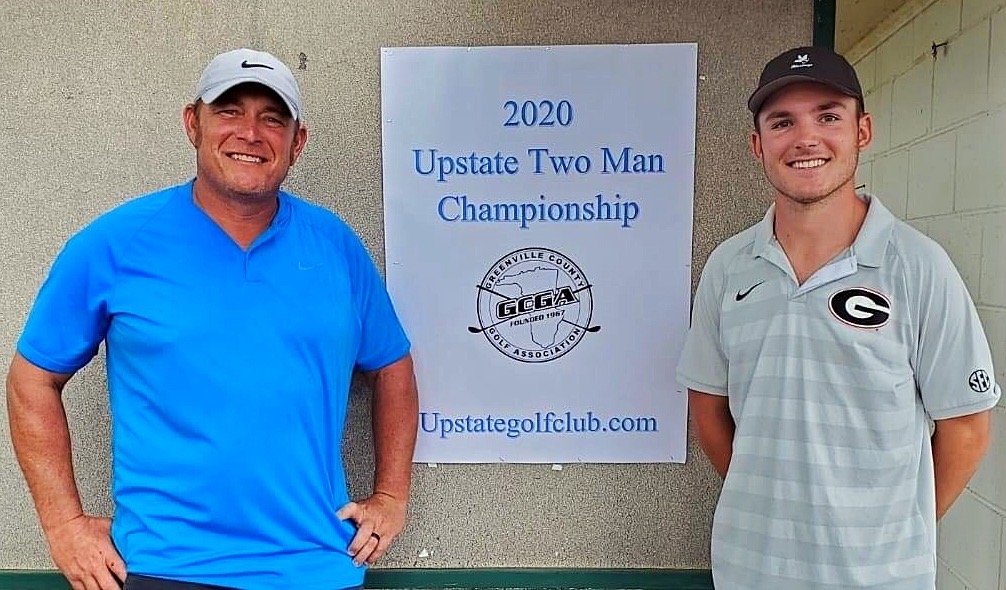 CLICK HERE for Upstate Two Man Championship final results

Sun Paripunna - 2019 Upstate Amateur Champion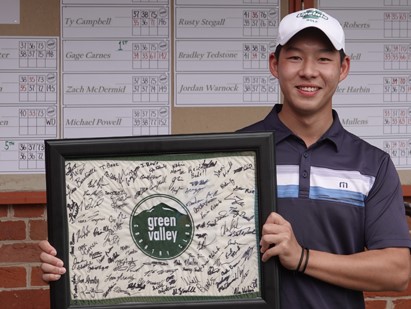 Final scores - click here

 

Cole Patterson wins the 2019 Greenville County Amateur Championship...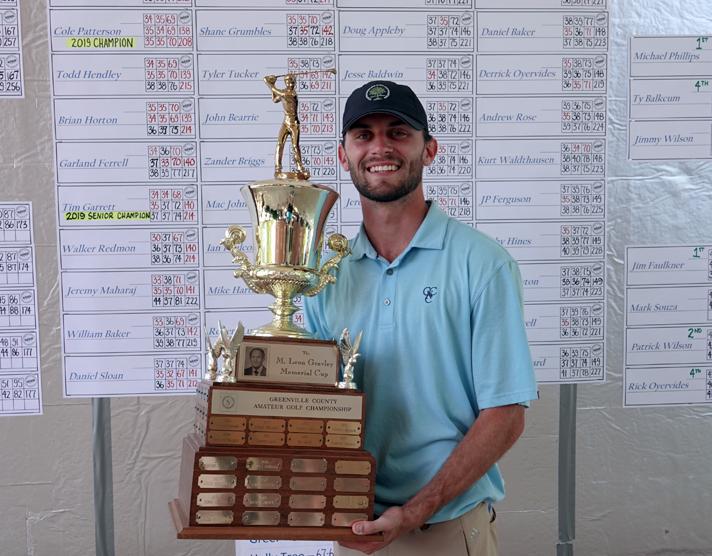 For complete results - click here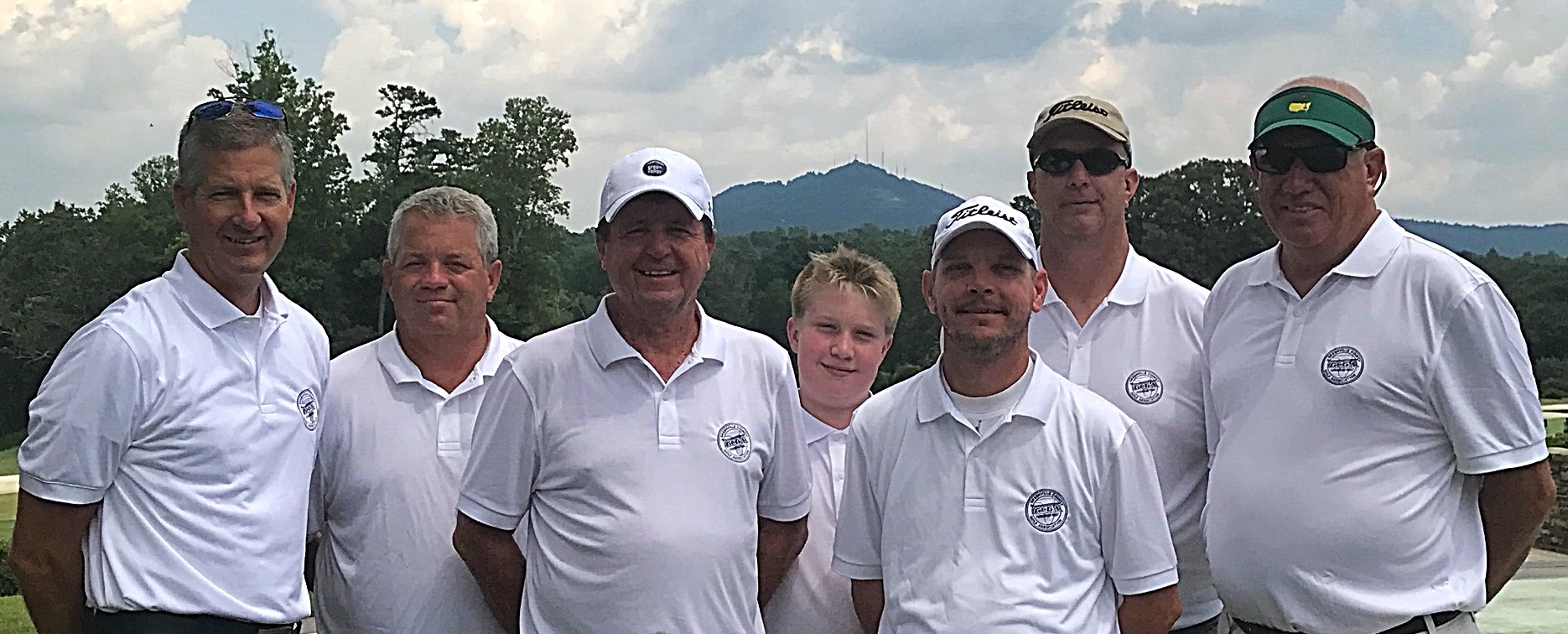 Greenville County Golf Association tournament staff.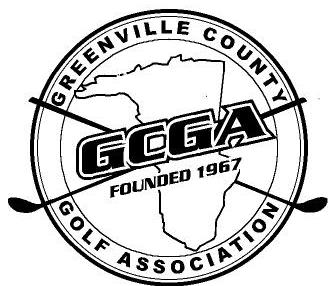 This is also the official web site of the Greenville County Golf Assocation. To go to the Greenville County Golf Association web pages....click the County golf logo!
Attention golf leagues!
The Upstate Golf Club handicap service is a great alternative to manual handicap tracking. Email Rob Gravley at robgravley@aol.com for pricing!
You will get volume discounts for your players, plus the handicap they get will make them a member of the SCGA,, CGA, and USGA for handicap purposed, and will make them eligible for all SCGA, CGA, and USGA amateur championships!

2020 Greenville County Amateur Championship
Holly Tree Country Club
July 24-26


| Tee Times & Scores | Tournament Tee Times | MEMBERS PAGE | Upstate Am Tee Times | Great Links |

---
| Return Home | Contact Us | Downloads & Applications | Greenville County Golf Association | Greenville County Amateur | The Cyder Cup Matches | Upstate Amateur Championship |